Greetings from Oxford!
(Reporting live from Uniz's dining room :p)
I just love love love travelling, don't you? New sights and sounds aside, it's no doubt the prospect of shopping that tips me over the edge of ecstasy. In fact, shopping starts for me the minute I cleared the customs in Changi Airport.
There are some who lives by the mantra that
"one can never have too many shoes/ bags"
. Mine? Obliterate the words
"shoes/ bags"
and replace them with
"skincare/ make-up"
. On the pre-text of stocking up while taking advantage of duty-free shopping, travelling gives me the perfect guilt-free excuse to go on a rampage of the cosmetic department!
This time round however, I took special care to make a stop at the
SK-II
counter and snapped up the largest bottle of their
Facial Treatment Essence
a.k.a. Miracle Water plus a couple of other creams that had been recommended to me during a recent
SK-II Tea Party
. (Special thanks to
NUFFNANG
&
SK-II
for inviting me!)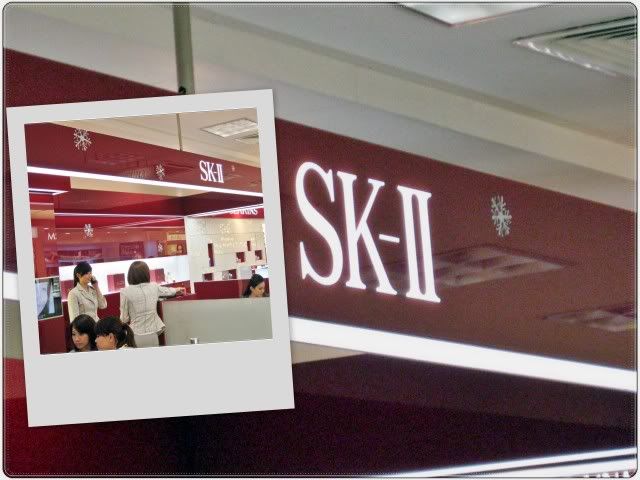 Scrumptious cakes is half a battle won for a successful tea party!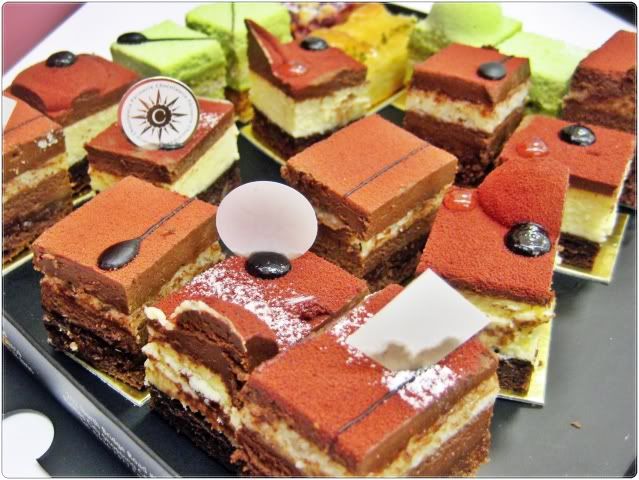 My lovely beauty consultant,
Sheena
, was using a scanner on my face to give me a detailed skin analysis. It comprises of components like skin elasticity, sebum, moisture, skin tone, pore size, wrinkles & many more of which I can't recall. But a really useful tool is that it analyses the data & then zooms in on the one area that you need to prioritize treatment on. There were many a time when I stop by a cosmetic counter & the consultant simply asks me what's my biggest concern. But everything is a concern, I can't possibly buy everything?! Instead here, Sheena patiently explained to me that everything else was in order except that my skin tone was too dull & gave recommendations accordingly.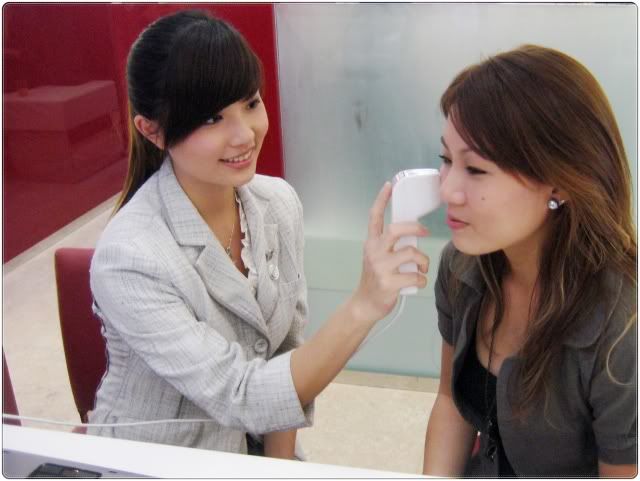 I had the pleasure of getting acquainted with some new blogger friends at the party. Fashion bloggers -
Dawn
&
Arissa
from
MONOXIOUS
& food blogger -
Ju
of
The Little Teochew
.
(Fashion & food bloggers - just how cool is that?)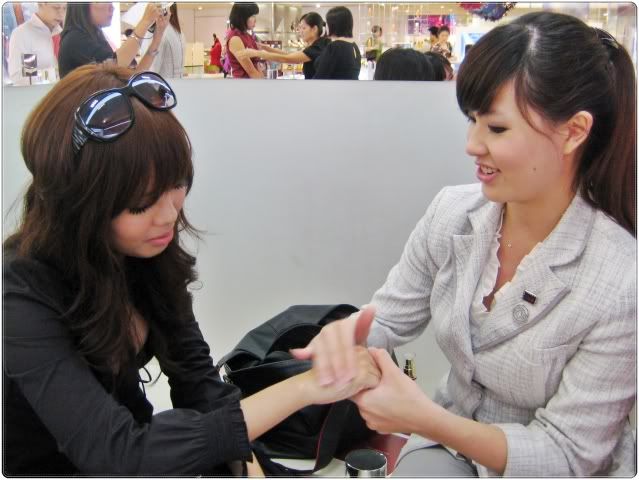 Although I might be considered
(by some)
to have attained guru status
(*quit rolling your eyes* :p)
, I still managed to take home quite a bit of skincare tips from SK-II's trainer, Ms.
Cindy Cheong
. For example, did you know that you have to apply the equivalent of 1 teaspoon of sunblock for it to be effective? It applies to all sunblocks, therefore you should always choose the right SPF suited to your lifestyle. The higher the SPF, the thicker in consistency it will be.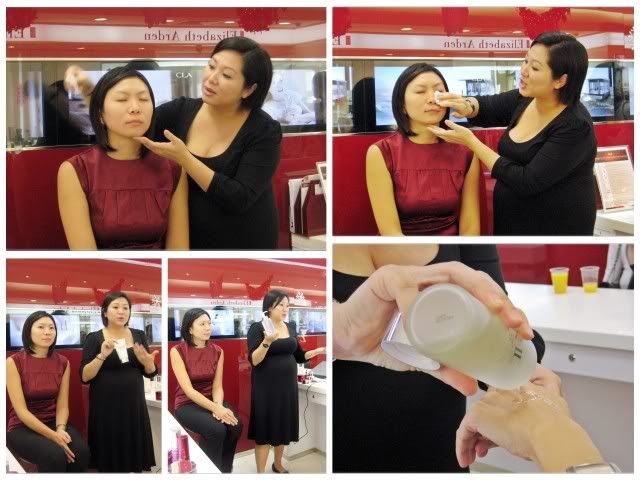 It was a small party of 7 & all of us were paying close attention to what Cindy's saying.
We were each given a goodie bag that contains a treatment cleanser & treatment essence.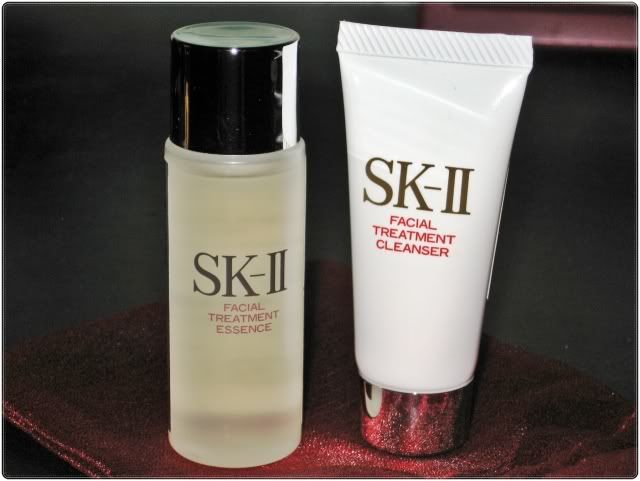 On top of that, the very helpful consultants learned that I would be travelling to wintry places & so gave me an extra rich moisturiser to use. Plus, Derm Renewal Essence for my dull skin tone. After trying them out, you guessed it. I was sold! :D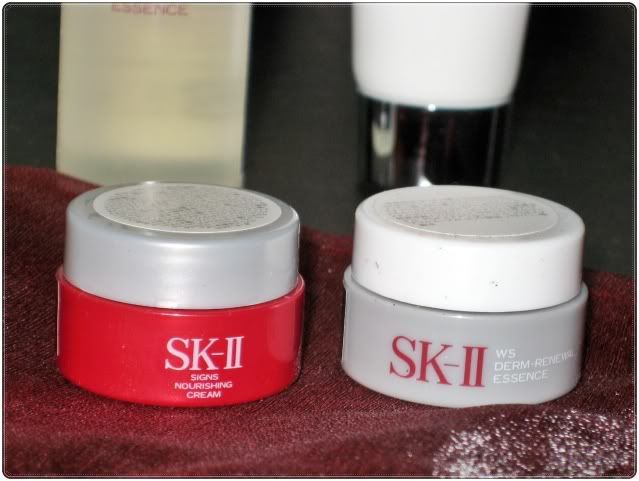 Please do click on their advertisement located at the top left corner to get more information about SK-II's product or their positively enticing X'mas promotion sets!
See you guys again when I'm back in Singapore!