Alright, something a little bit more current! Not to mention you reading, I'm kinda sick of blogging about stuffs that happened more than a month ago :p

As usual with all mother's days, we headed to
Hong Xing Restaurant
for
Dim Sum
. I just love that place with it's pushcarts dim sum. It's just got such an old feel to it. It beats ordering from the plain ol' menu anytime!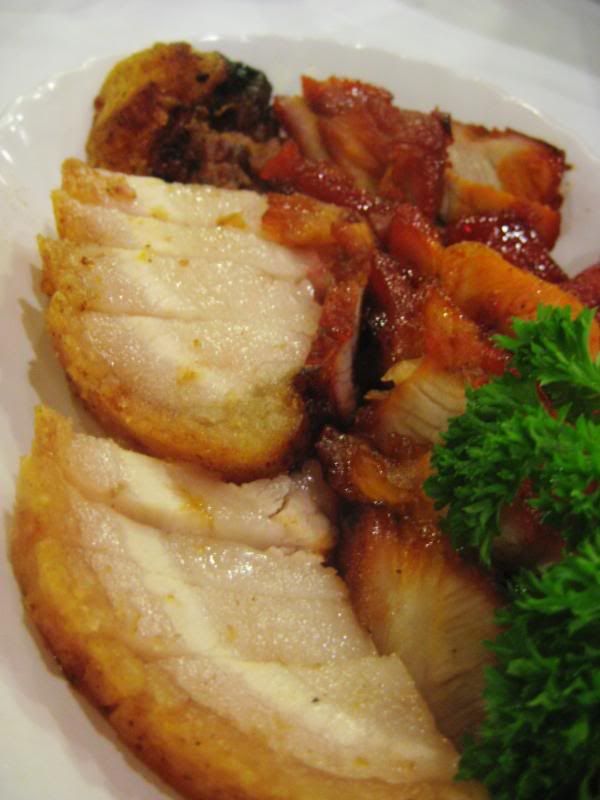 Of course, we ordered way more food than this but then my mouth got busy & gave up photographing :p
Dear Meg is my family's precious treasure
(baobei)
. She's such an imp & refuses to cooperate for all the pics :p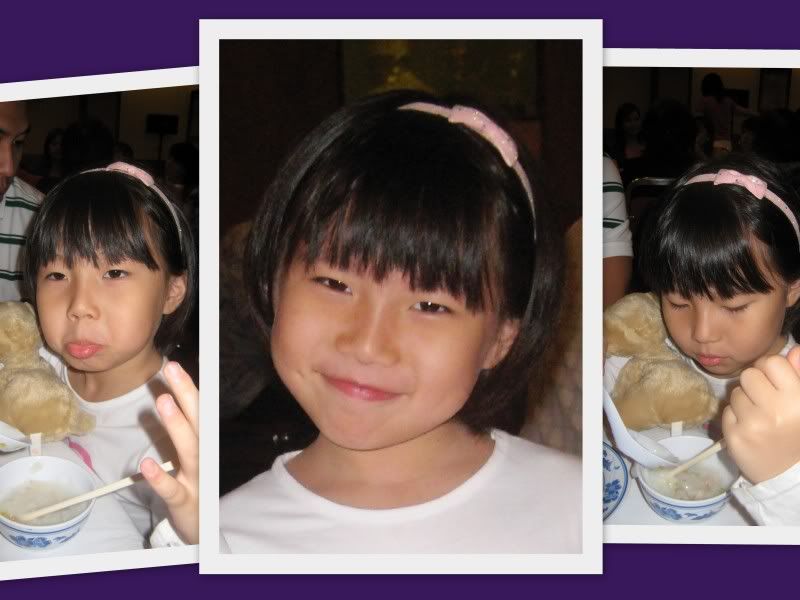 I love Meg in this pic!
KAWAII!!!
Don't know why but dad seems to have his eyes closed for most of the pics -_-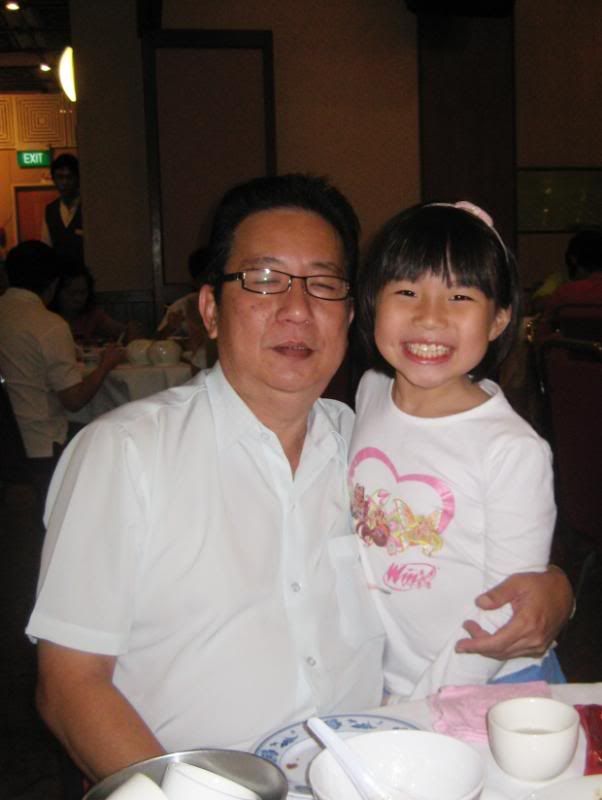 I had to constantly tell Meg off for baring all her teeth when she smiles for the camera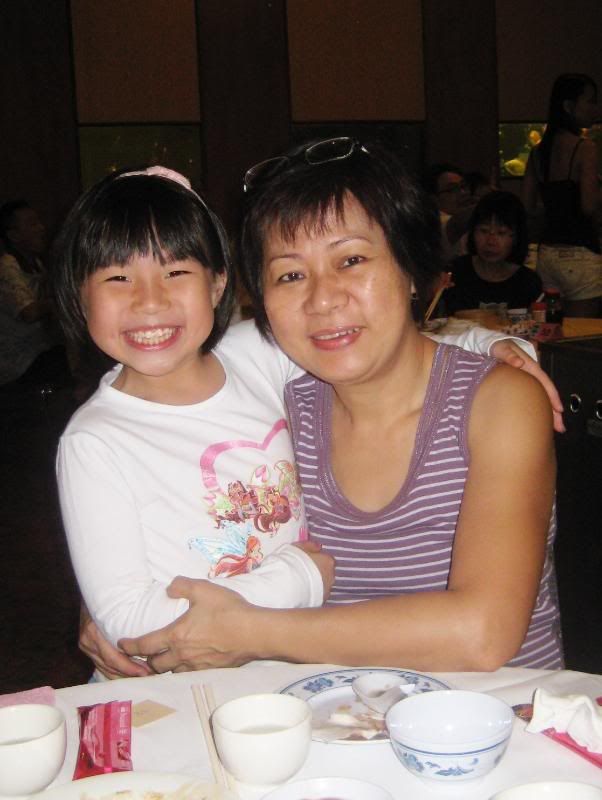 Once again, refuses to cooperate & got tickled by Ken
She was smiling so sweetly into the camera until the flashlight went on, then she suddenly just smiled that absurd smile that I had pointedly instructed her not to! Hahaha ....... she's totally hilarious!
Trying hard to get her to cooperate with me ..........
FAIL
!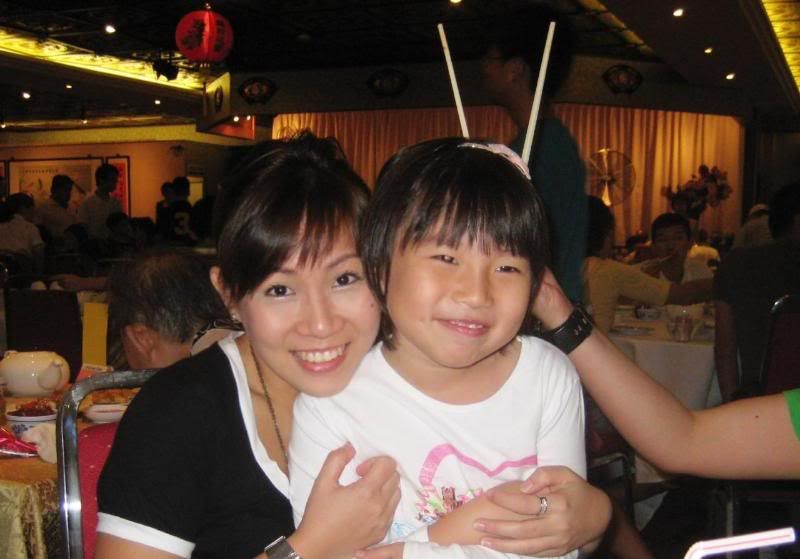 2nd try ........ I resorted to pinching her cheeks to keep her in position! Wahahaha!!!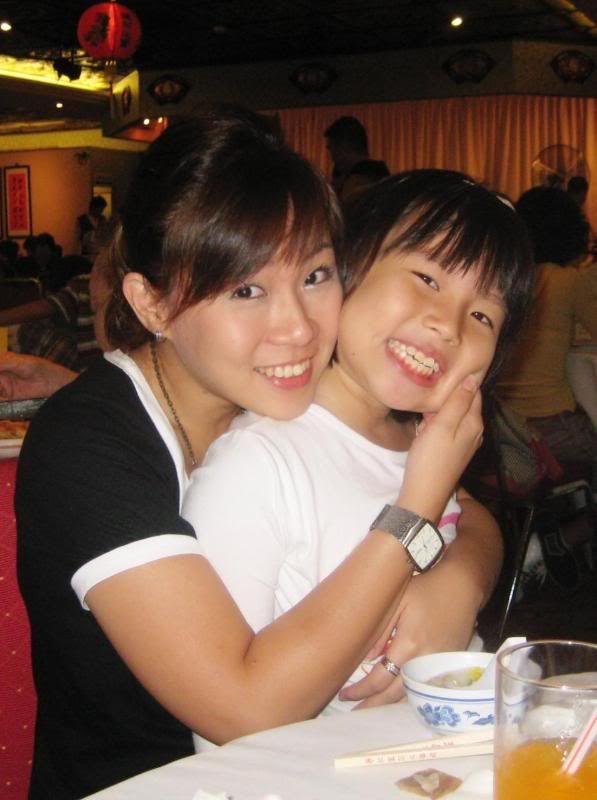 My darling family but I purposely kept Meg out of the pic cos she was wreaking havoc in all the photos!
We
LOVE
our
MUMMY
!
(We wished Uniz was here ......)
My pillars of strength :D