'Mai Dong Xi (shopping), Chi Dong Xi (eating), Mai Dong Xi, Chi Dong Xi'

should just have been changed to

'Chi Dong Xi, Chi Dong Xi, Chi Dong Xi .......'

Eating non-stop had been my mantra for the entire period of my 3 precious days in Hong Kong 2 weeks ago.
Acting on impulse, we decided to grab the discounted tickets on

SQ A380

to Hong Kong, even though that means arriving on a Wednesday and departing on a Friday. Nuts, right? But what to do, like true-blue Singaporeans, we can never resist a sale :p
I bet you can imagine the mad rush as we try to max out our itinerary. We were trying to outrun time and at the end of it, we were very nearly in need of wheelchairs

(no kidding!)

.
Like how we packed the Hong Kong trip in all of 3 days, I'm trying to pack all of those 3 days in 1 post.
Darling Marilyn & I enjoying our complimentary breakfast in T3 just before boarding.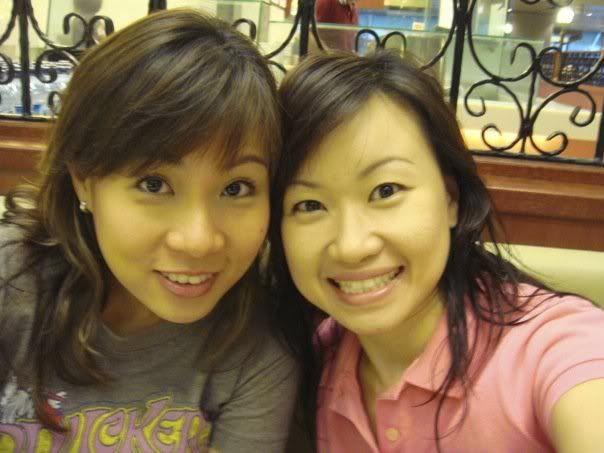 Don't think I've yet to introduce Meg's new bestie -

Cuddles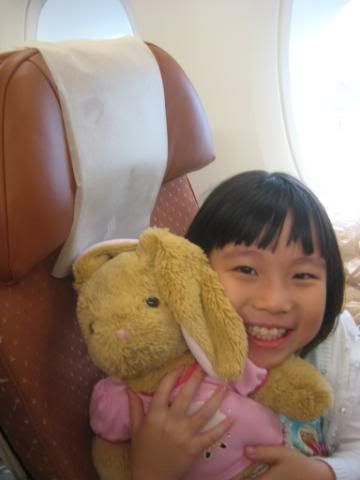 And here's my bestie, Marilyn!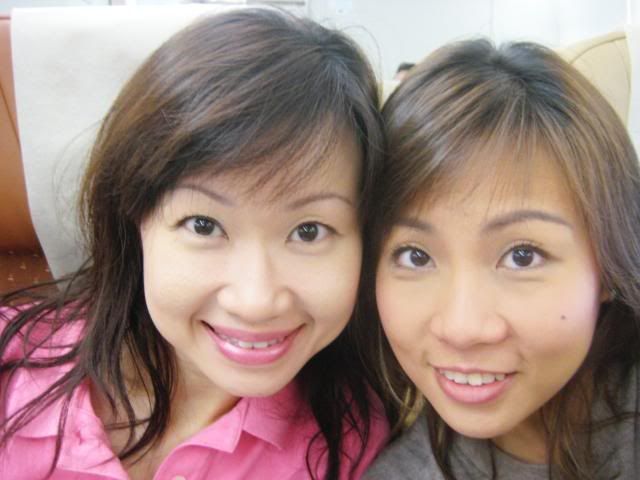 Meg was having the time of her life on the plane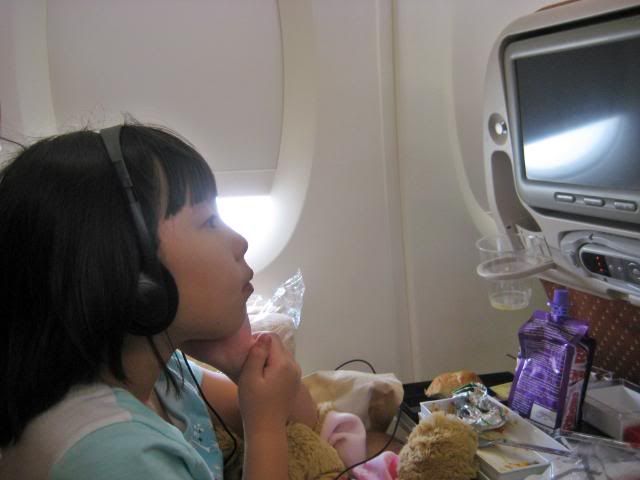 Although not for long cos she had the misfortune of sitting in front of a very bored Ken who delights in

'disturbing'

her :DDD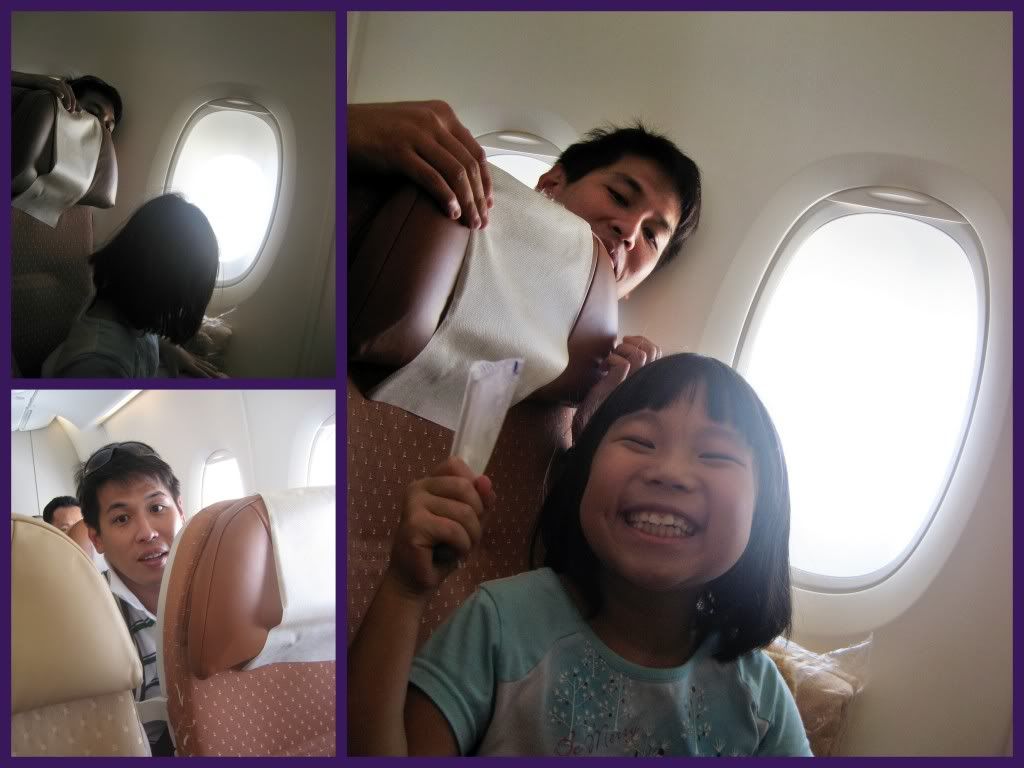 The 1st thing we did after we dropped our luggage was to rush down to the restaurant, below the hotel, to feast on the

'shao la'
(roasted meat)
.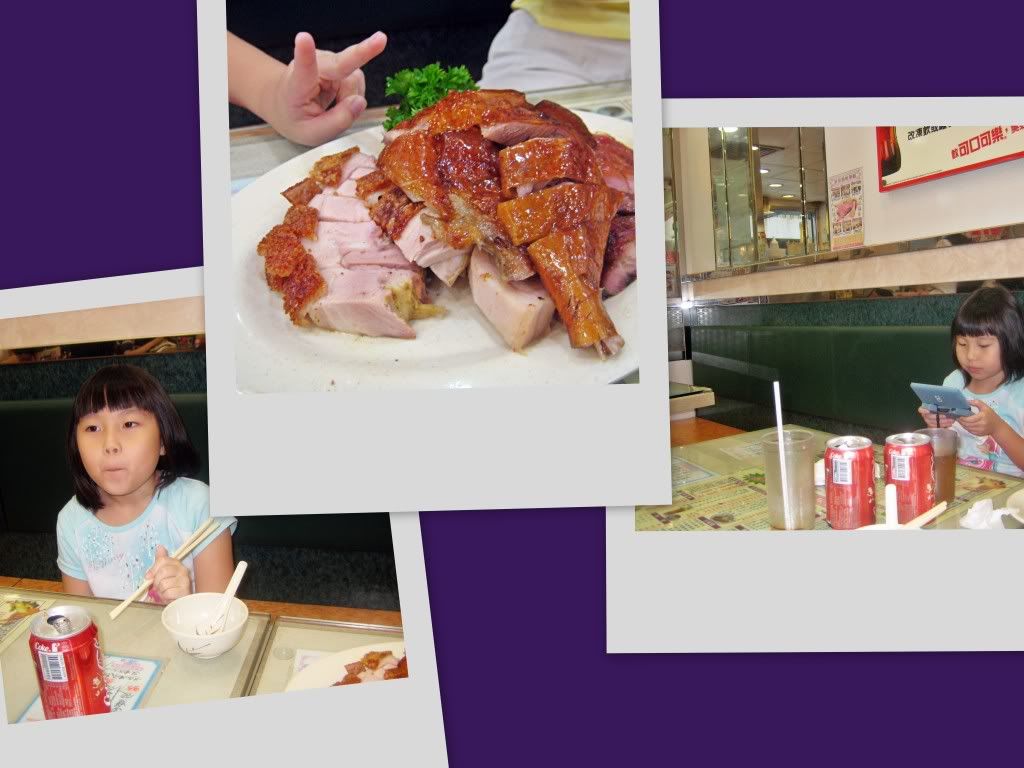 Met my dear Godma for dinner after some light shopping in Mongkok
She's forever so glam!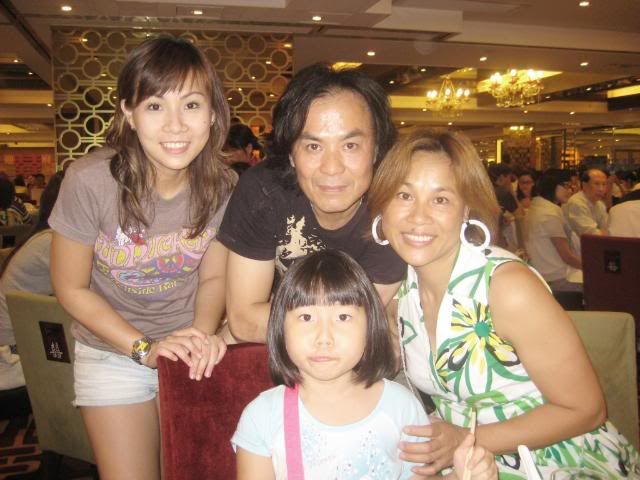 Ooooh most yummy food ........ lobsters, scallops, abalones ......... love them!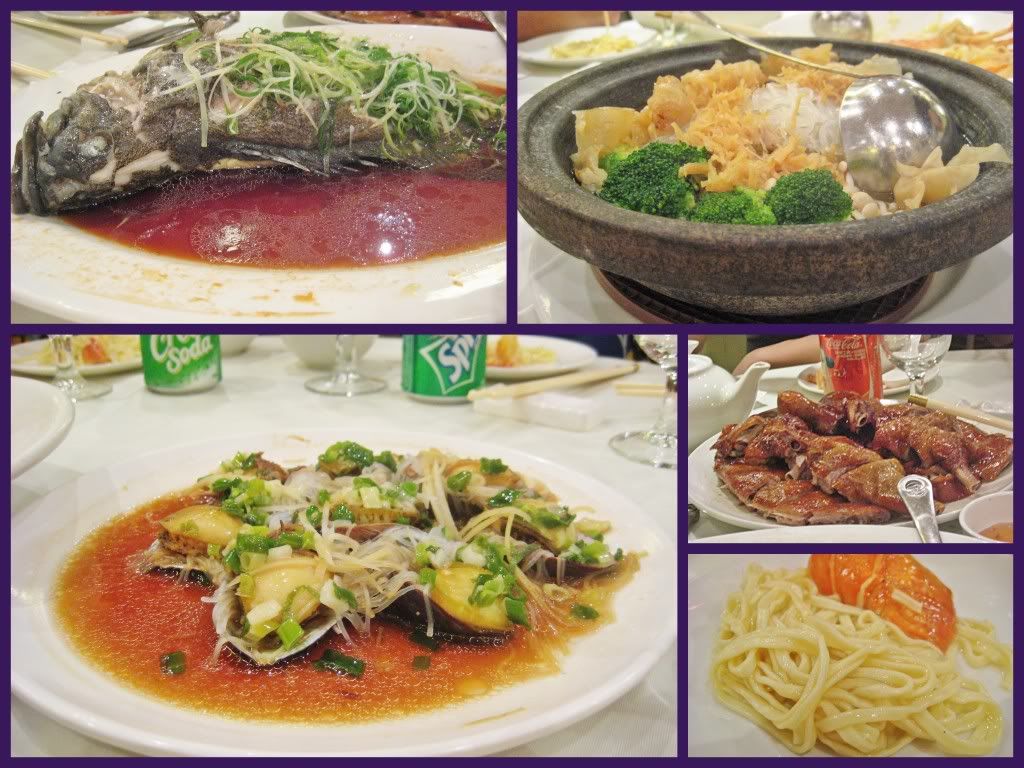 Anyway after dinner was more shopping & all too soon, it's the next morning already.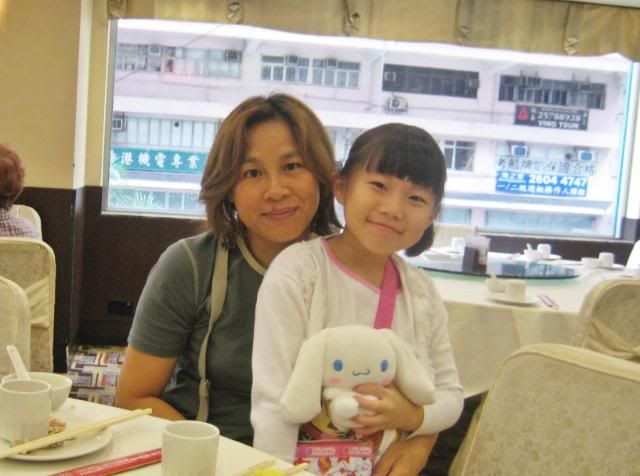 Must-have Dim Sum breakfast!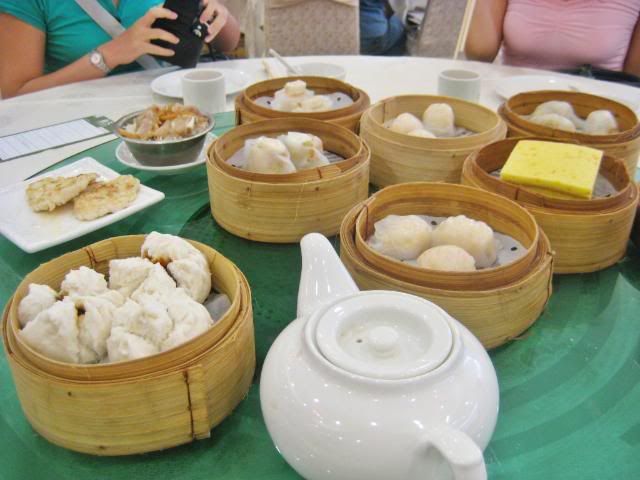 We noticed that the next table had 9 pots of tea in total!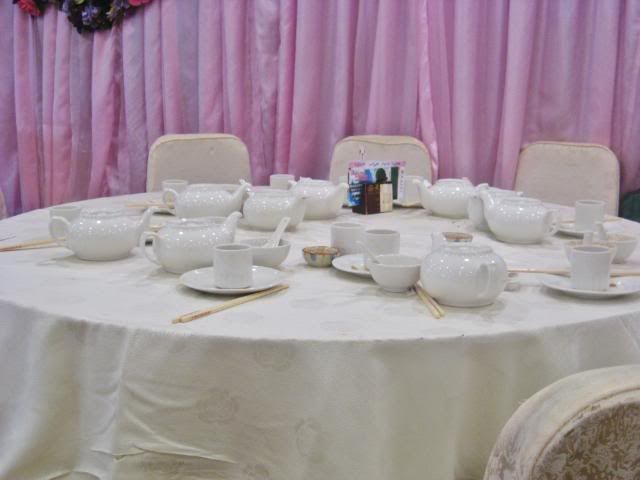 Then we split ways as Mar went shopping & the 3 of us went to the

Ocean Park

. I was sorely tempted to abandon ship & join Mar but just can't get past my conscience :p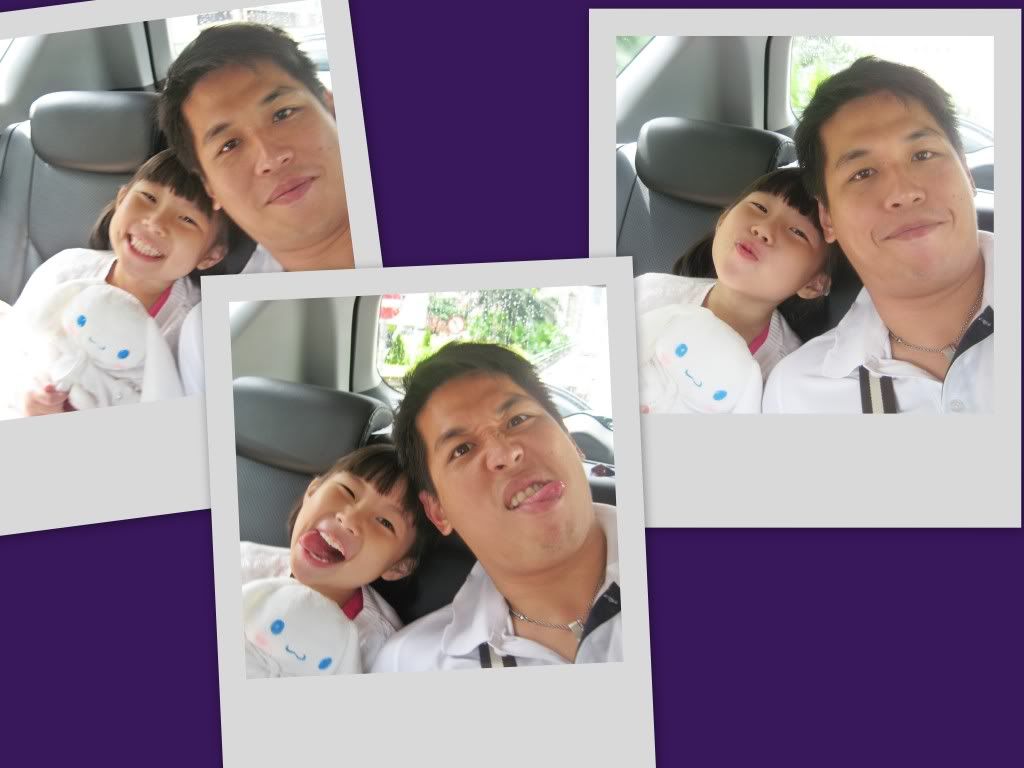 I haven't been there in ages!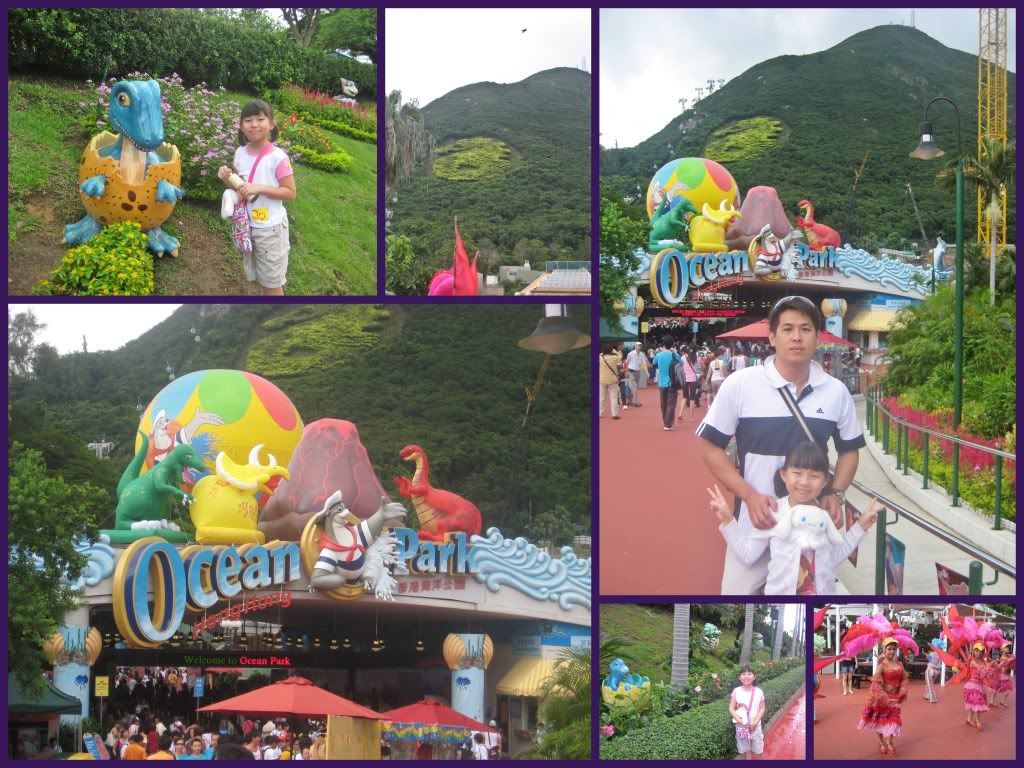 In the line for the cable-car.
*Gosh it's crowded!*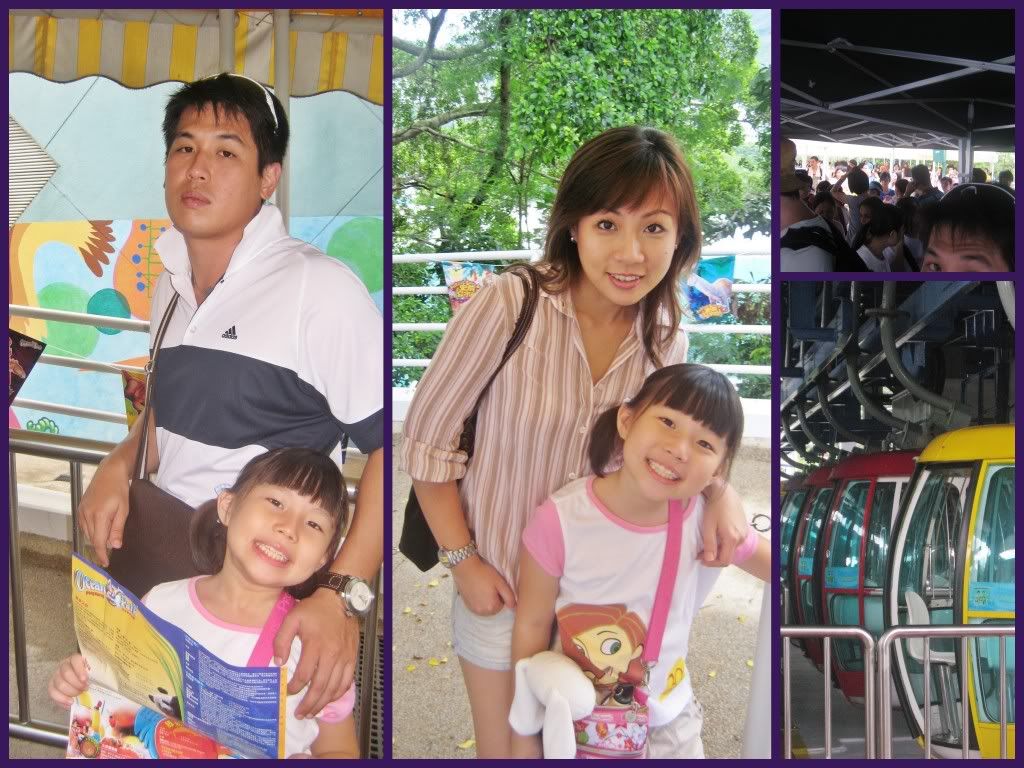 It's kinda freaky being so high up - check out Meg's scary face :)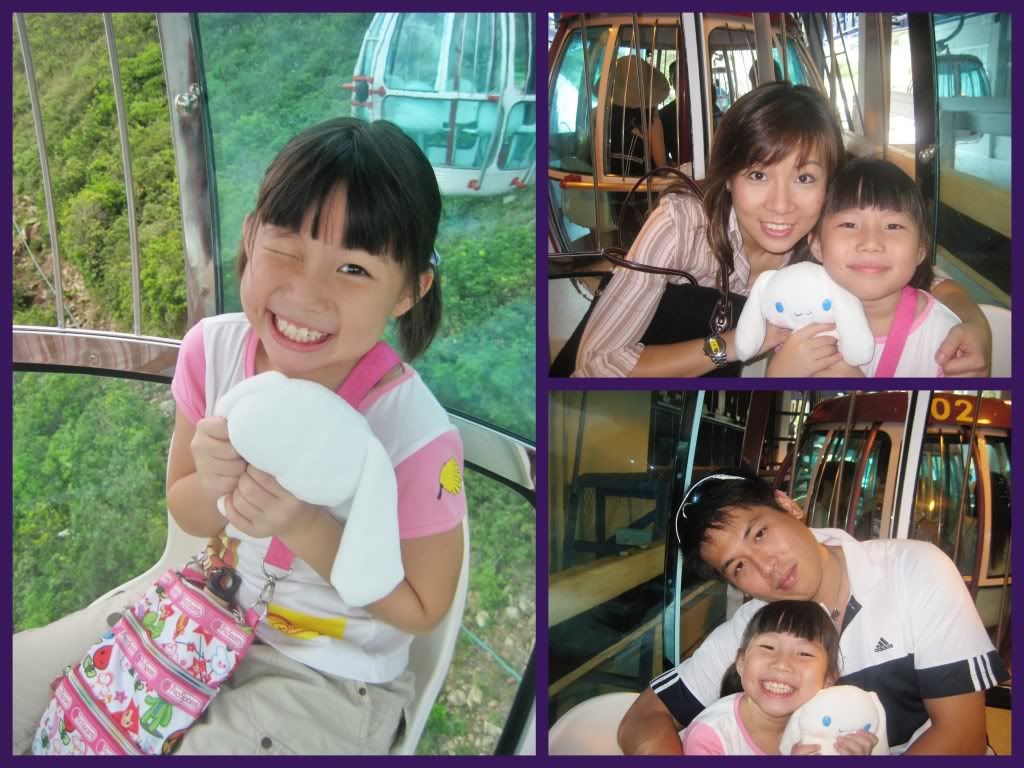 Lovely view below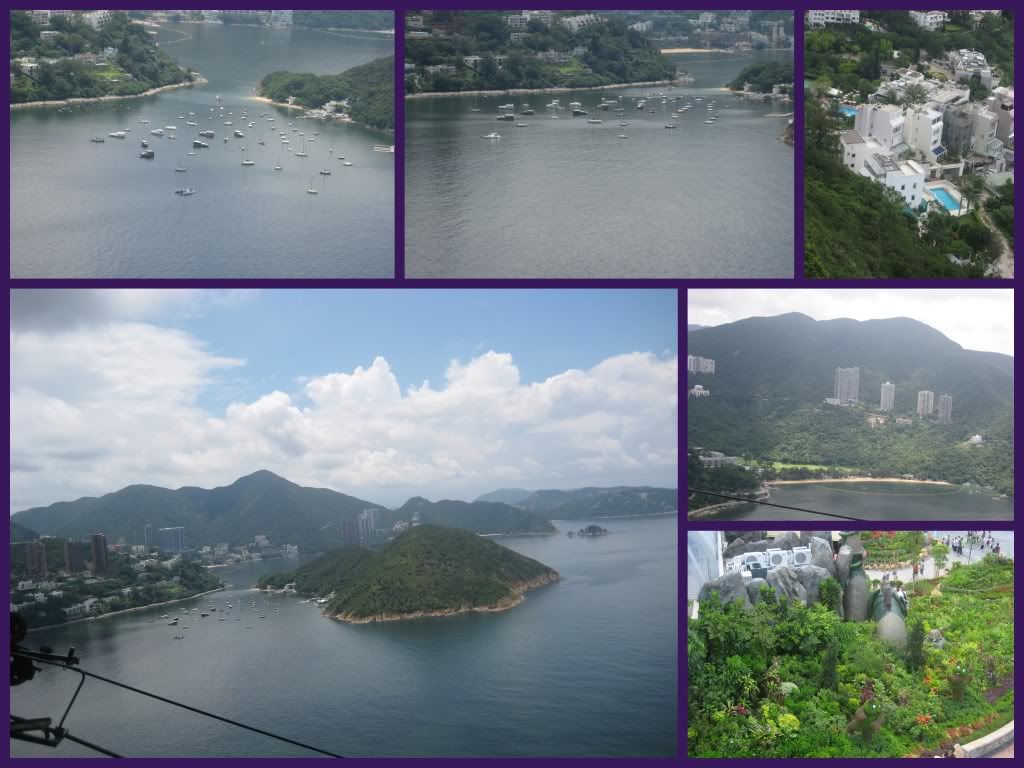 It's Meg's 1st time there & she was so looking forward to the rides especially roller-coaster
*shudders*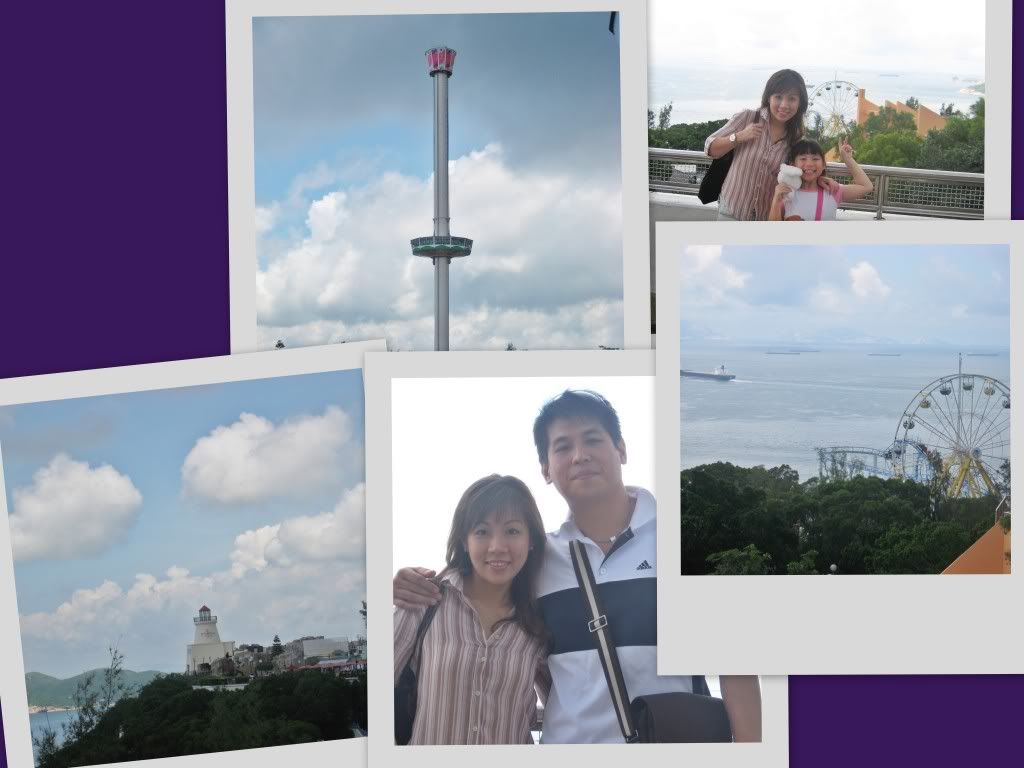 That's Ken & Meg lining up for this scary ride as I waited for them by the side. But alas, Meg didn't meet the height requirement & after all that waiting, they came down disappointed.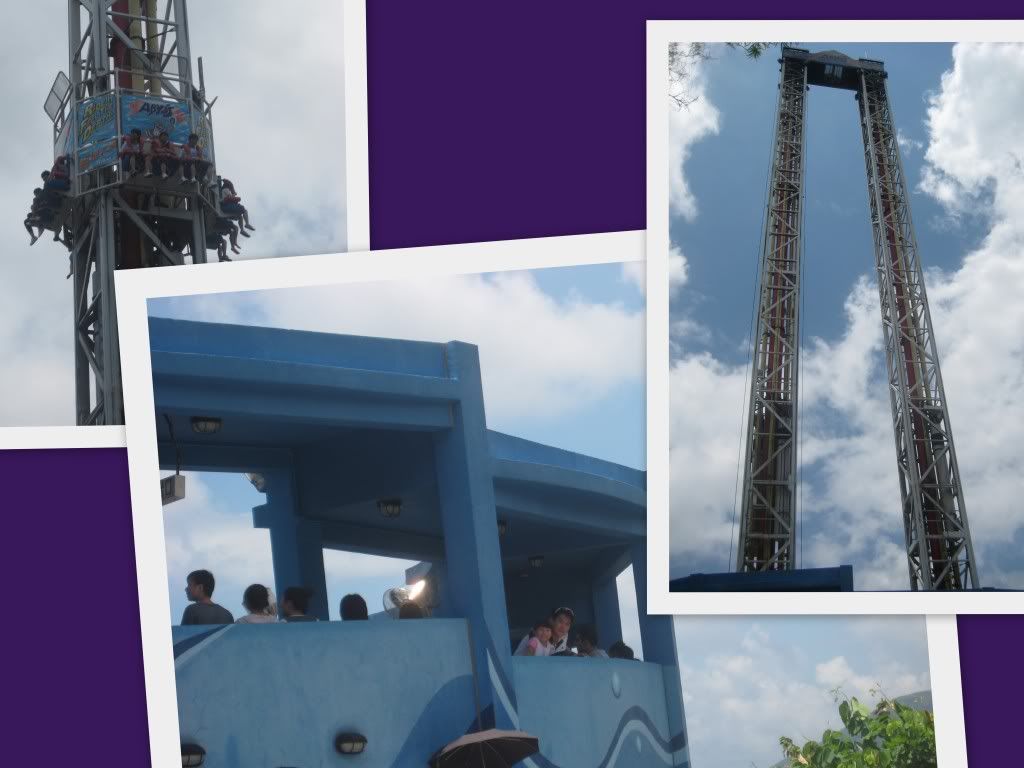 The roller-coaster ride that she's been waiting for! But once again, she failed to meet the height requirement of

132cm

. She was so sad! :(
In the end, she only managed 1 ride -

Viking

, & she couldn't even go back on it again cos the queue was just way too long. But I'm really impressed with her though. She took the seats right at the end of the Viking with Ken & made it look like a breeze sitting there. There was a bunch of teenagers standing next to me
(hee .... chicken mummy didn't take the ride :p)
watching the Viking go & they were in awe of Meg! I asked her afterward if she felt scared but she replied that she felt ticklish. What a peculiar girl!?
Summer In Hong Kong was just way too hot & soon we were begging to go back to the hotel, Meg included. She was even using an umbrella to shield herself from the sun!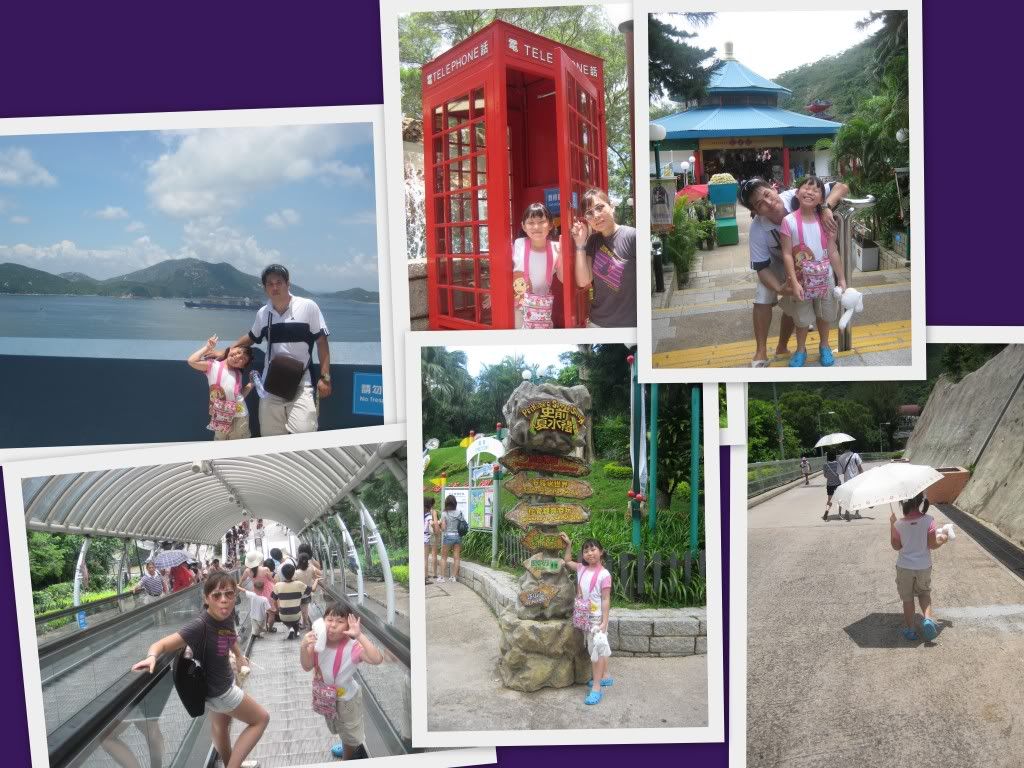 But luckily, just as we were resigned to accomplish nothing & head back to the hotel. We realised that there's an
(air-conditioned)
area that's dedicated to dinosaurs exhibits!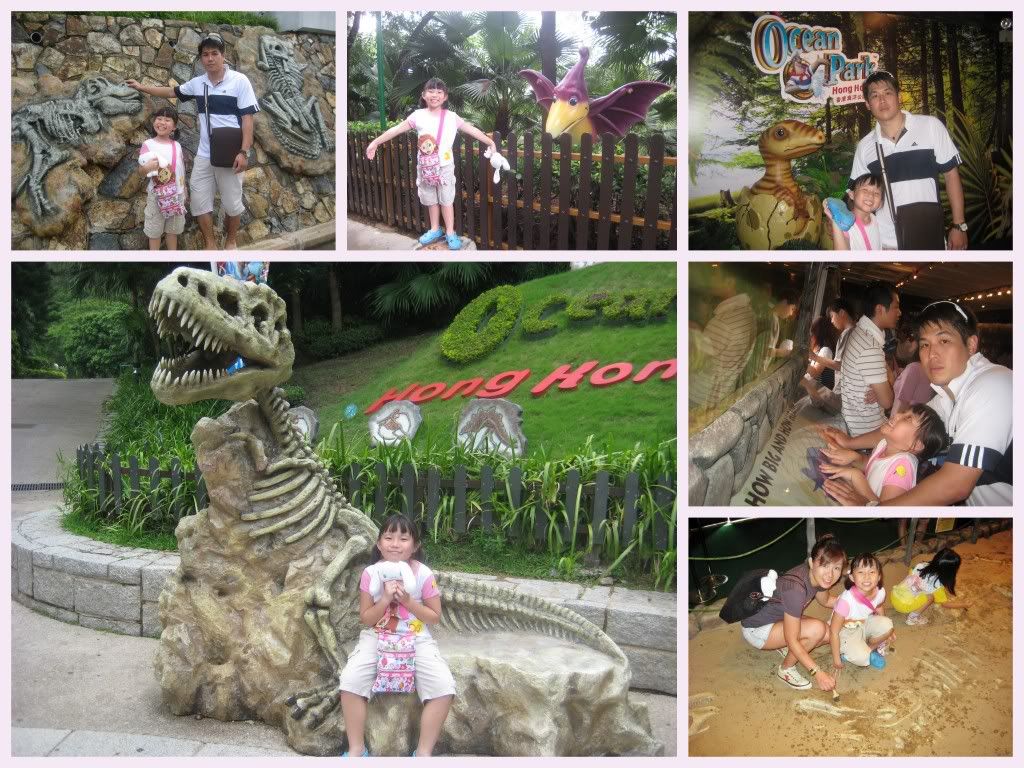 Meg was exhilarated with their wins!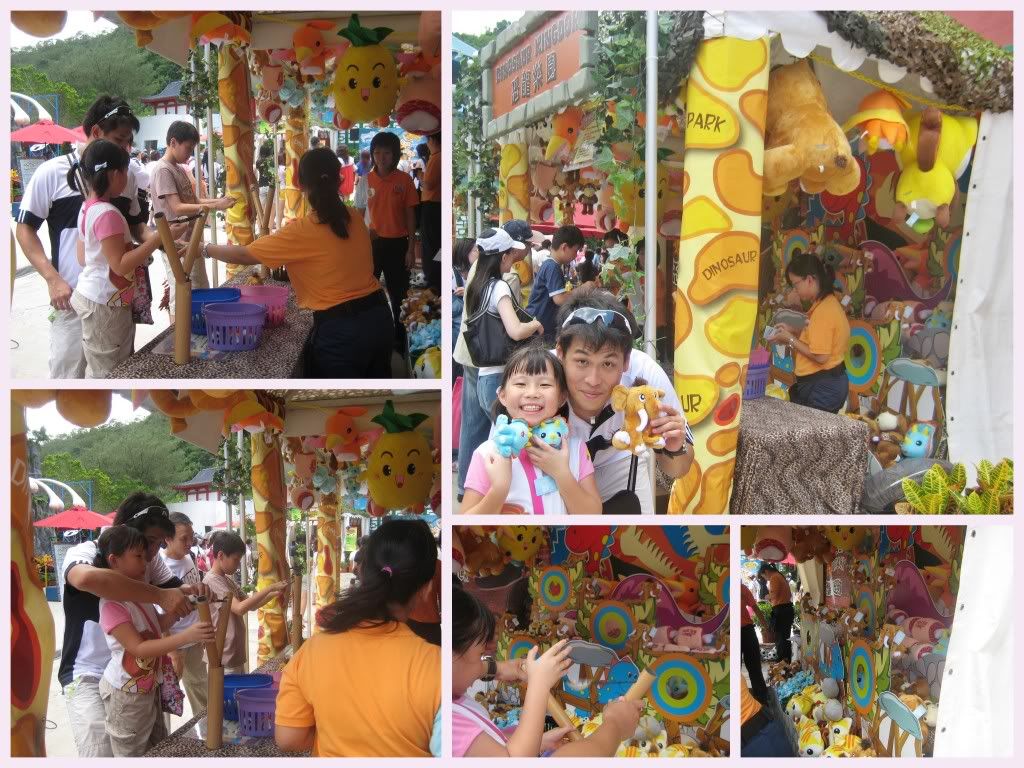 Had a really fun time viewing the interesting dinosaur exhibits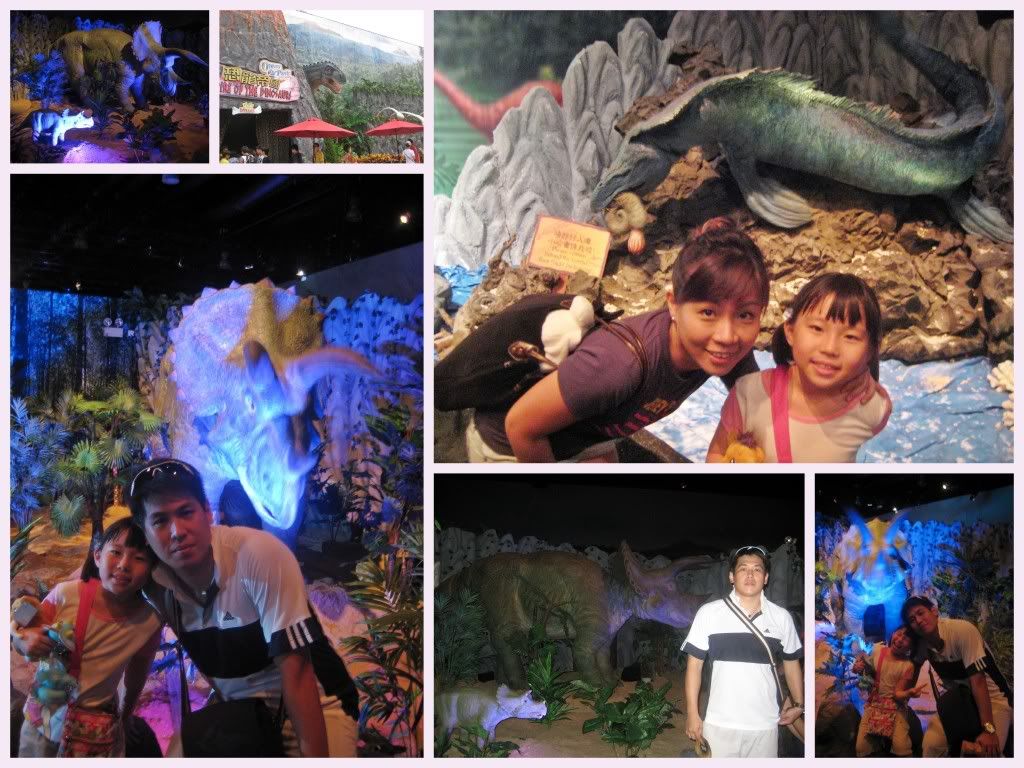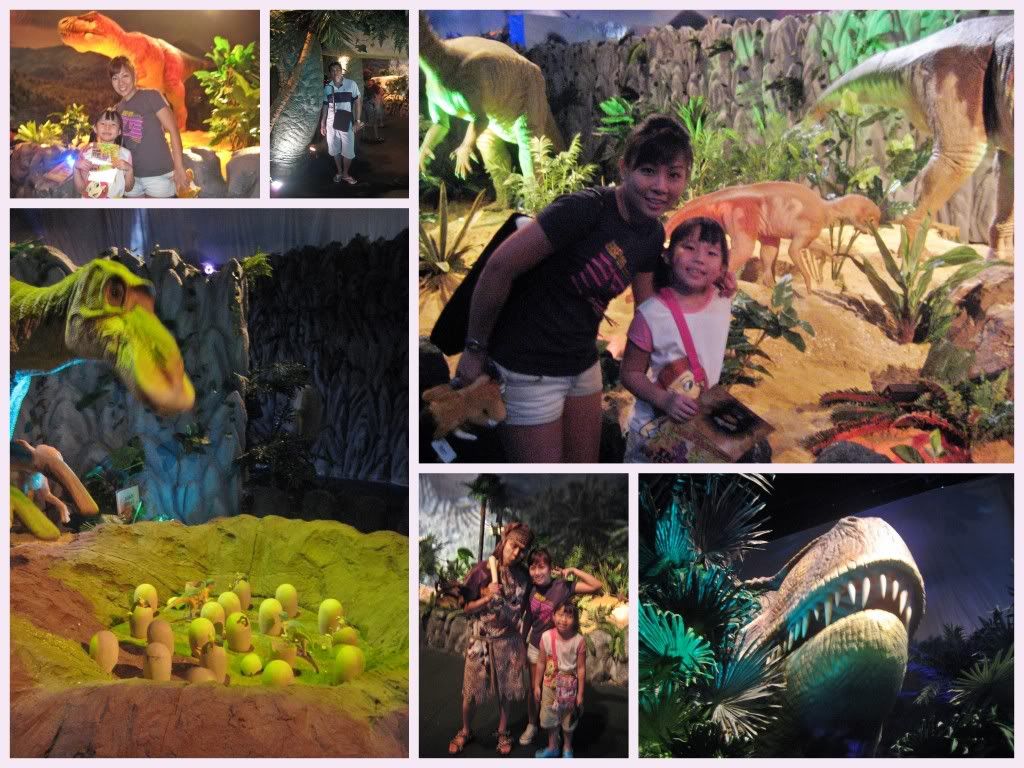 We promised to bring Meg back again when she's 132cm tall
:p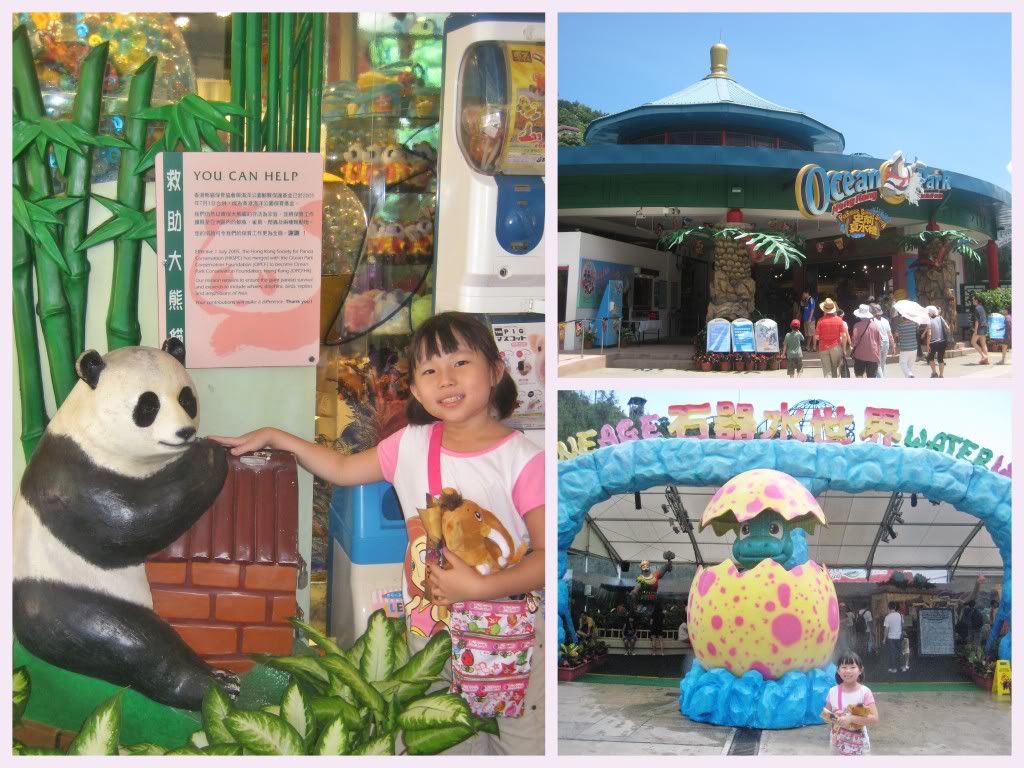 Went back to the hotel & that's how we found Meow Meow & Cuddles! We were so tickled by what the chambermaids did :D
Meg's fav buy from HK but she lost it after a week
(cos she brought it everywhere with her)
. The poor girl laments to me everyday that she misses her

Cinnamoroll

.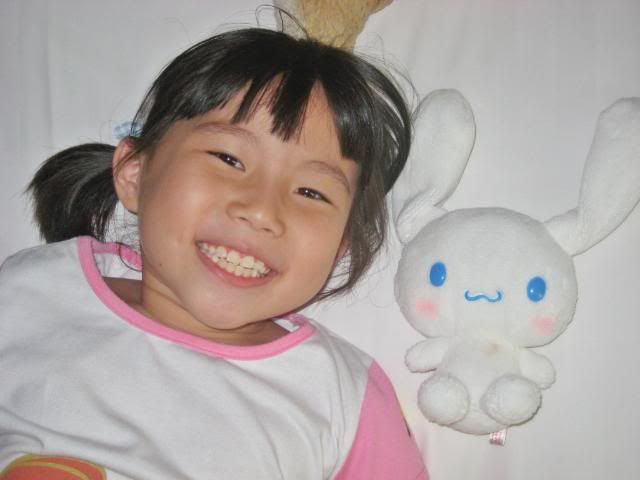 Then Mar dragged me to her room to show off her conquests!
*jealous*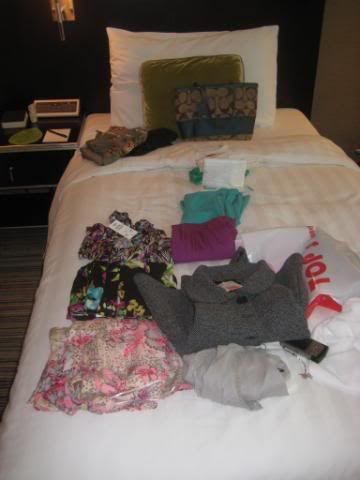 It's time to eat again - dinner!
They even had instructions on the chopstick sleeves - cool!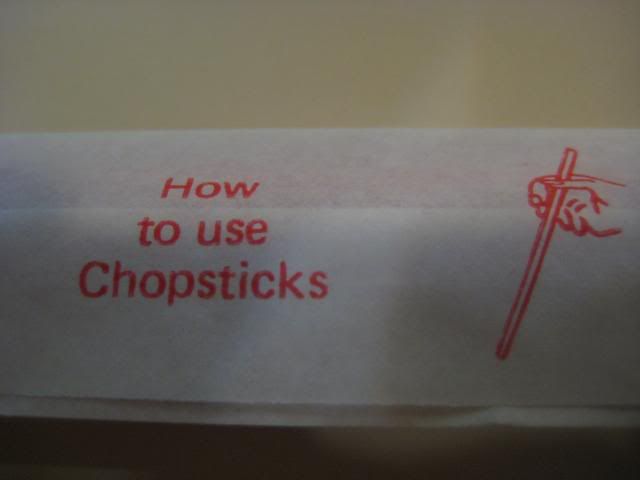 Chanced upon a Snoopy World while in the shopping mall but since our focus was on shopping, we only took some half-hearted photos there :p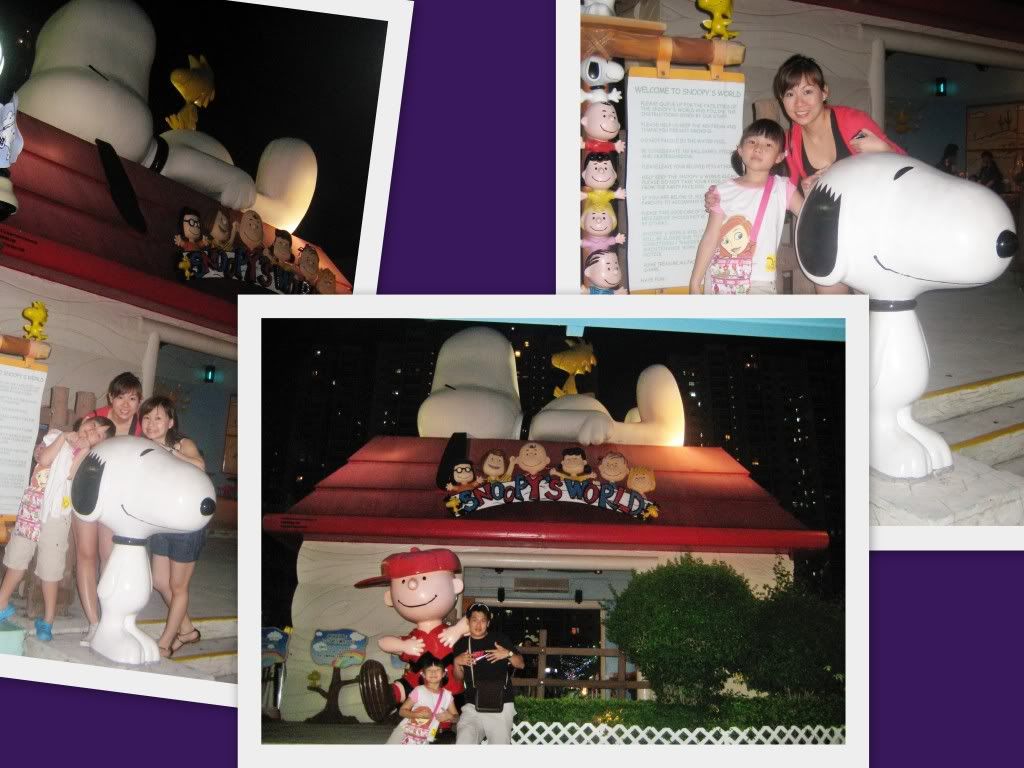 Waiting for the train to take us to Temple Street to meet my Godma for supper
(yep ..... eat again .....)
Taking in the local sights & sounds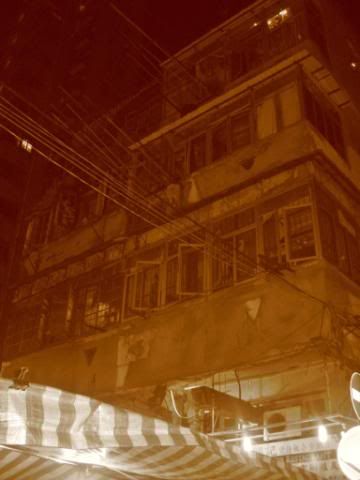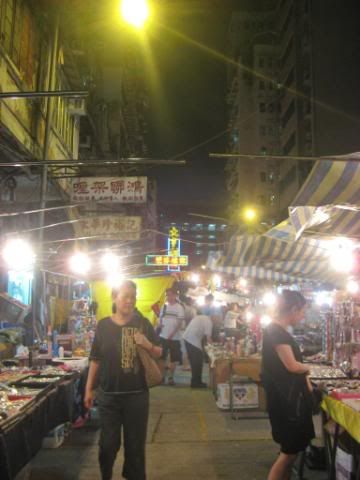 Supper time!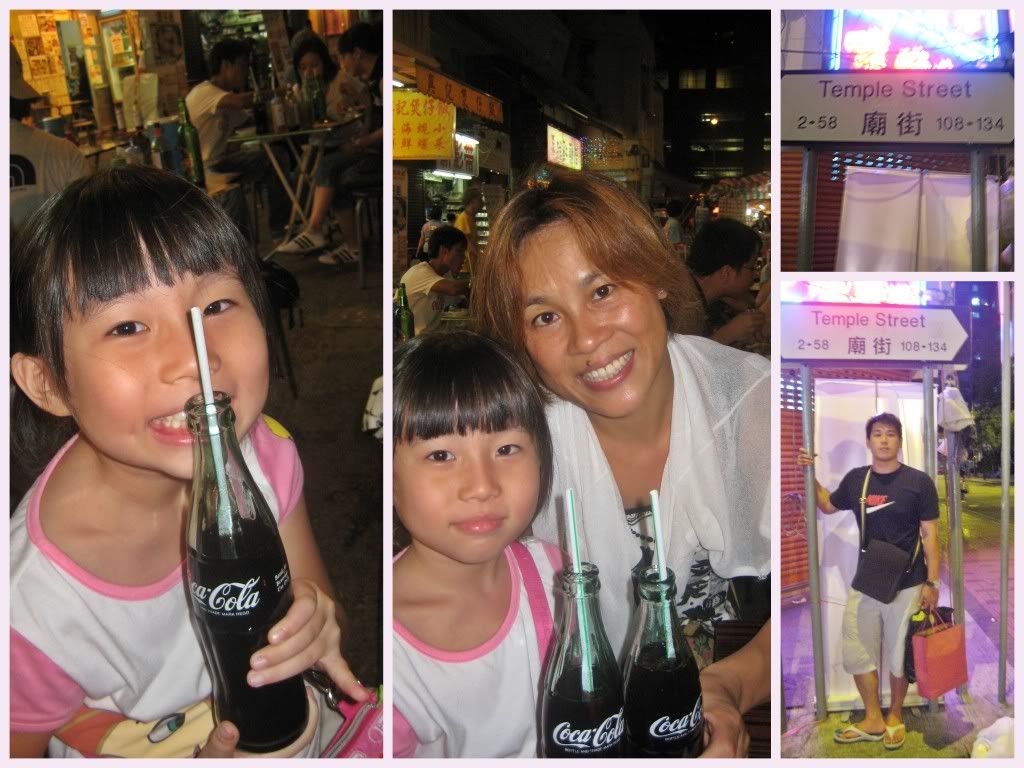 I highly recommend this

'Xing Ji'

in Temple Street!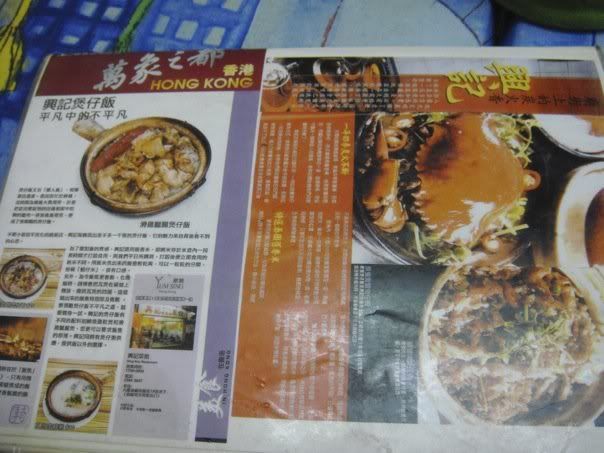 I have nothing but praises for their
claypot rice
- out of this world!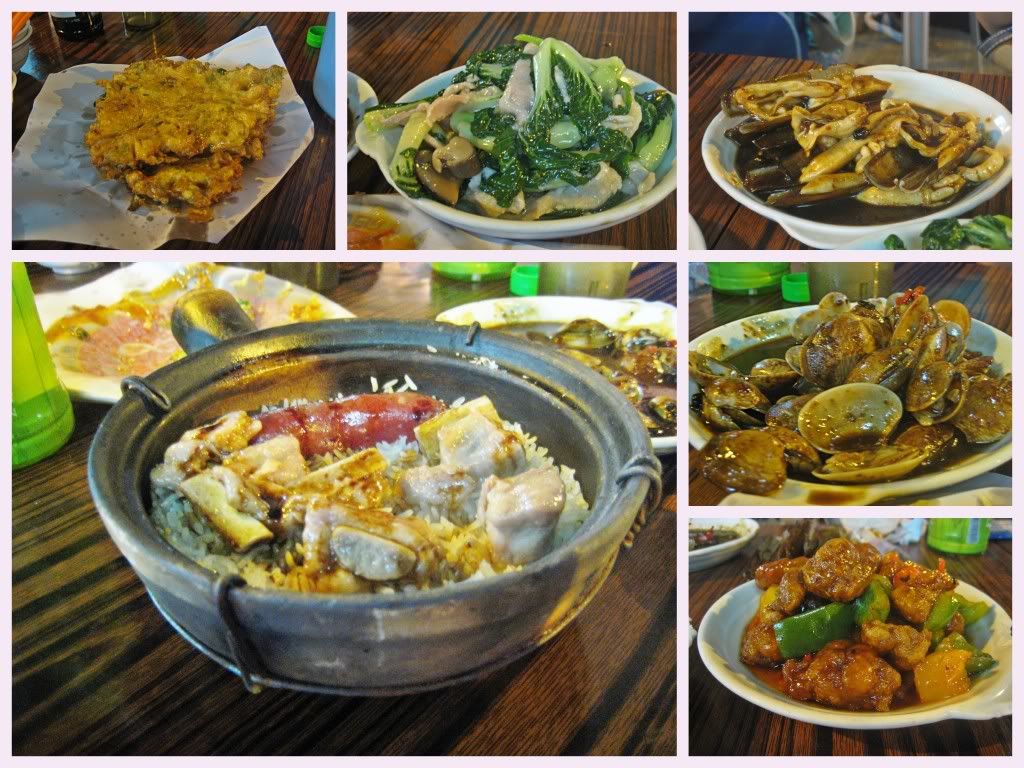 We're both turning into little piggies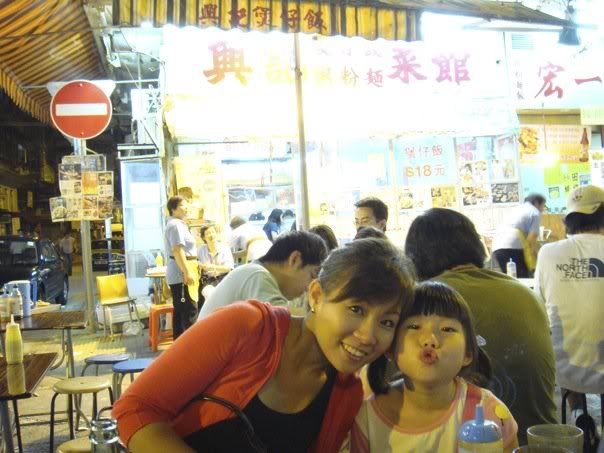 In a twinkling of an eye, it's time for us to leave Hong Kong ....... but not before we have our breakfast!
(I'm salivating right now as I look at that pineapple bread.)
And lastly some Ben & Jerrys at the Hong Kong airport!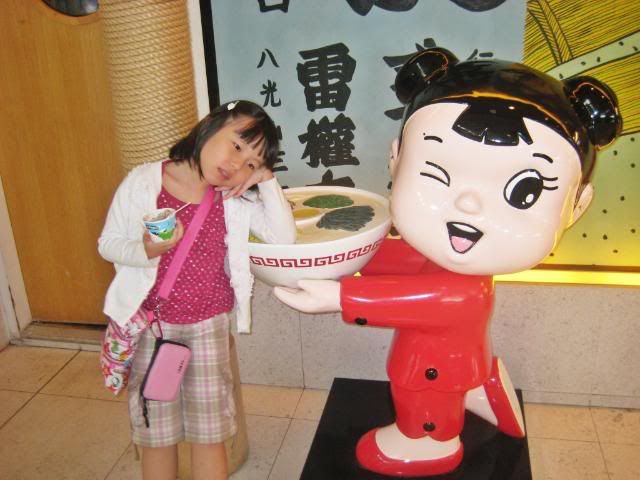 I was not exaggerating when I mentioned 'eating non-stop', right? I had barely lost that weight gained during the Spain trip & now instead of losing, I am putting on more weight than ever. Every single overseas trip does me in. At the rate I am travelling, I am putting on weight faster than I can lose it. And with the impending trip upcoming in a few months time looming in my face, I hardly have the determination to start my diet unless I can come up with a faster way to lose weight.
Anyway I came across this:

Cenosis - Cavitation
What is Cavitation?
Cavitation is the latest technology in slimming. It makes use of stable cavitations to obtain the best results by breaking fat cells membrane through the bursting of micro-bubbles. The complex fatty acids are then broken down into simpler fatty acids. These simple fatty acids can then be passed out through excretory system.
Make an appointment with Cenosis right now, to find out how you can benefit from this wonderful technology at a special price of $33. Call 7000 700 6626 or visit www.cenosis.biz/cavitation.php to make an appointment.
Sounds like a dream come true, doesn't it? Most defintely worth a try!