Checking out my make up before heading to St. James - I so totally hate my hair ...... aunty-looking, don't you think?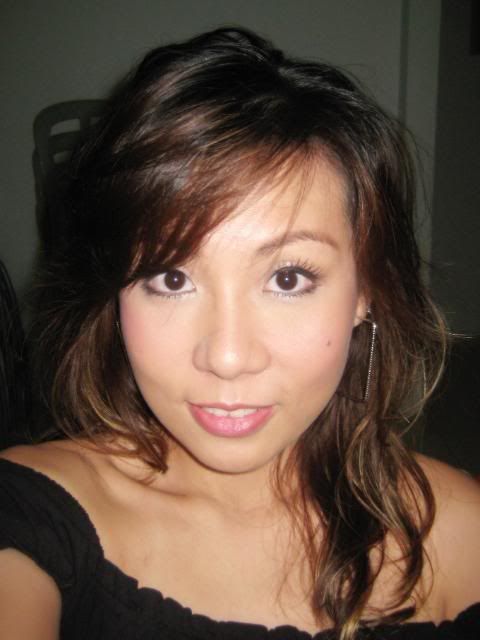 No clubbing session is complete without my besties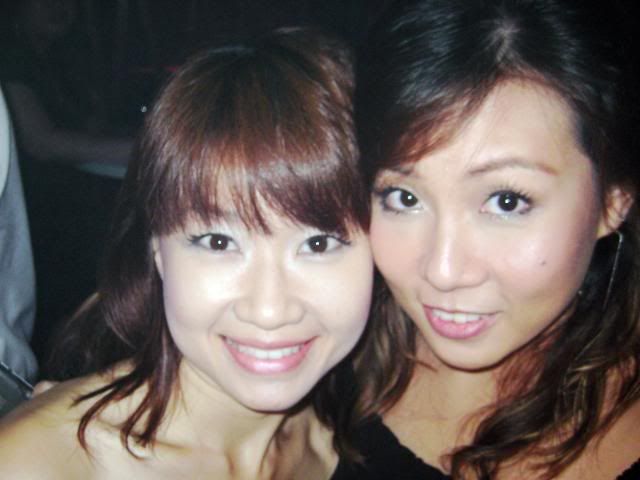 We couldn't decide on a club & finally settled ourselves in Movida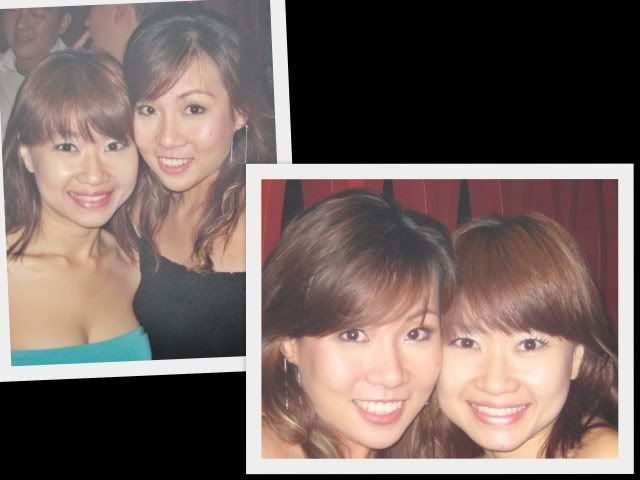 Other than Marilyn & Juliana, I'd managed to meet up with 2 dear old friends. It's been eons since I last met you guys (my bad :p). I certainly plan on seeing more of you all. More clubbing!!!
But mysterious friends they are ....... one refused to take a pic with me & the other insisted I cover up his face.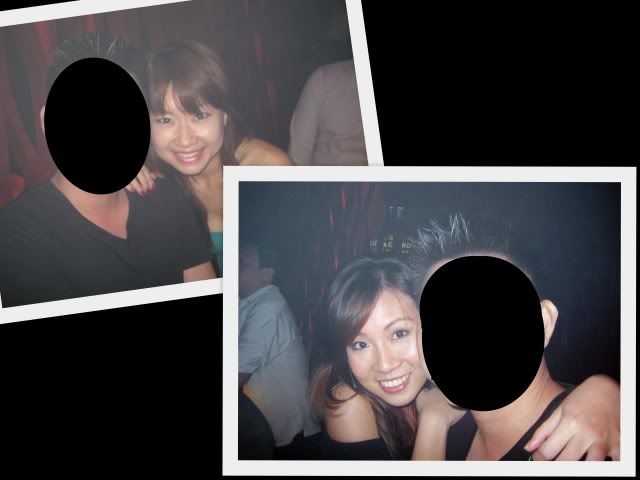 Ooops ........ I accidentally stepped on Ju & my heels jabbed right into her foot. I'm so so sorry darling, I knew that hurt real bad :(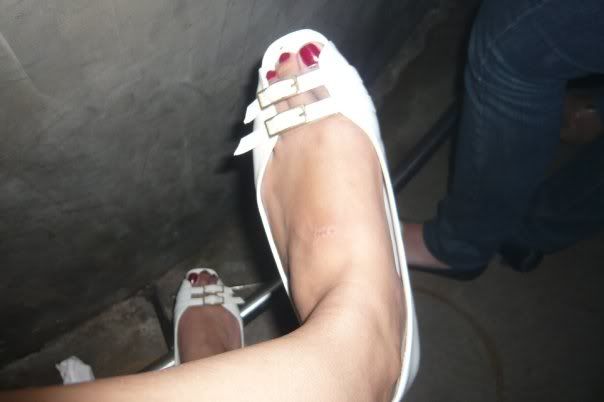 The music at Movida was great but the crowd not so. We wanted to switch club. We tried Boiler Room, Power House, Dragonfly but everywhere was packed & we resigned ourselves to Movida.
Not a very 'happening' night & I didn't even manage to dance! (What a crime!) But I am soothed for the fact that I managed touch base with my friends again. Next time ~~ A better club!!!