Felt the urge to blog on my birthday about how lucky I am. 3 birthday cakes so far & I'm anticipating another awesome cake tonight!
Awfully chocolate cake from my darlings, Marilyn, Juliana & Denise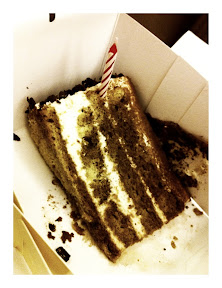 So thoughtful of Sharon & Joe <3
I love my team. Big thank you to my boss for getting the cake.
- Posted using BlogPress from my iPhone